Being a Purina Certified Expert Dealer means that we offer a complete line of quality Purina feed products and have knowledgeable associates who care first about our customers, and their animals. Training is a key element for our Certified Expert staff and you can depend on us for Certified Expert advice!
Bulletin Board
Taking orders now for Platinum Premium Grade wood burning pellets! $264.50/Pallet - FREE DELIVERY!
http://bit.ly/1m78nUX
Expert Articles & Advice
December 1, 2016
Horse hoof care is an important issue for all horse owners. While a horse may be able to sustain injury or illness in many parts of its body, the hoof bears weight and so adds hundreds of pounds of stress to any ailment.
November 15, 2016
Whether you farm just a few acres, raise any type of livestock or oversee a large commercial agricultural operation, your barn is a critical structure in winter. It shelters your stock from cold, protects your gear from snow and ice and stores supplies for storms.
Special Offers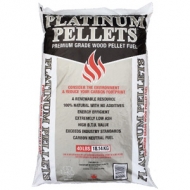 It's time to prepare for those chilly fall nights - and winter to follow!
Events
Store Events!
Check back regularly for updated event information!
Equine Videos
SafeChoice Horse Feed
New Nutrena® SafeChoice® horse feeds help horse owners provide optimal, balanced nutrition to match the unique needs of each horse. SafeChoice® Special Care is a low, controlled-starch formula, which is ideal for horses with metabolic concerns, easy keepers, miniatures and ponies. SafeChoice® Perform is a high-fat, controlled starch formula for performance horses and hard keepers. The SafeChoice® product line also includes the original formula, which will remain unchanged. The packaging will reflect the new look that is being introduced with the new products. Learn more at www.SafeChoiceFeed.com.